Alumni Hall of Fame
2021-2022 Charlevoix Public Schools - Alumni Hall of Fame - Nomination Petition
Charlevoix Public Schools developed our new Alumni Hall of Fame program during the 2015-2016 school year. Our Board of Education President, Dick Joseph, provided the impetus to begin the program in our district.
The program was developed to recognize and honor graduates of Charlevoix Public Schools. The following criteria was used to select the inaugural group of inductees this year.
Nominee must have achieved one or more of the follow:
An advanced degree such as PhD., M.D., D.O., D.D.S., O.D., J.D.
Significant life achievement, honor or award
Significant contribution toward improving the life of others
The first Alumni Hall of Fame induction ceremony was held on May 22, 2016 in the Charlevoix Middle/High School Auditorium. Our district honored 10 graduates this year and here is the list of inductees.
Scott Davis, Walter Drenth, Doug Sloan, April North, Hon. Roy C. Hayes, III, Dean Davenport, James Bowman, Oscar P. Stroud, Ian Weller, George Haggard, Jr.
Please see the below list of Honorees that have been inducted thus far.
Bob Carey, Class of 1948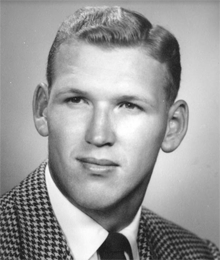 "Bob Carey was the greatest all-around athlete I've ever seen or hope to see," said MSU Hall of Fame football coach Biggie Munn. Bob Carey and his twin brother, Bill, dominated the Northern Michigan sports scene for four years. Bob, at 6'5", was an imposing figure on the football field, basketball court, and track facilities. He was All-State, All-Conference and served as a catalyst for CHS having 40+ football games without a defeat. He held the state record for all classes in the shot put for many years. Bob also played in the band.
Bob was recruited to Michigan State University where he was All Big Ten, All American, and helped to win several games with his field-goal kicking ability. He was the starting center for the Spartan basketball team and won the Big Ten shot put title every year in college; he missed out being on the Olympic team by 4 inches.
During the summer months, he returned to Charlevoix where he and Bill organized a boys' sports camp that successfully motivated many young boys to develop sports skills, which helped lead to CHS dominating the Class C conference and state competitions for many years to follow. He was drafted by the LA Rams, playing several seasons before being traded to the Chicago Bears, where a serious leg injury ended his professional career. He is a member of the MSU Sports Hall of Fame and the Michigan Sports Hall of Fame. Bob's impressive legacy lives on at Charlevoix Public Schools.
Dr. Rebecca Chamberlain-Creanga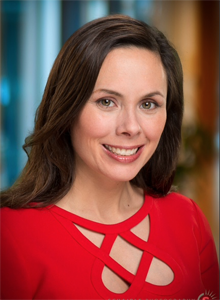 Rebecca Chamberlain-Creanga is an organizational anthropologist, whose career has spanned academia, international development and philanthropy. Rebecca earned a Ph.D. in anthropology from the London School of Economics. As a Marshall Scholar to Great Britain, she obtained a Master of Arts from University College London and a Master of Science from the London School of Economics. She received a Bachelor of Arts in international relations and American politics from Wheaton College.
With decades of experience working in conflict-affected countries in Eastern Europe and the former Soviet Union, Rebecca went on to become a Council on Foreign Relations International Affairs Fellow and work in the World Bank's Europe and Central Asia Social Development Unit. She previously served as a U.S. Department of State Title VIII Research Scholar at the Woodrow Wilson International Center for Scholars in Washington, D.C. In 2014, Rebecca returned to Michigan to join The Kresge Foundation to help expand opportunities for people with low incomes.
Rebecca serves on the advisory board of LearnPhilanthropy of the Johnson Center for Philanthropy at Grand Valley State University. The author of numerous practitioner and scholarly studies, she is an adjunct professor of nonprofit management at Oakland University. Rebecca is passionate about using her anthropology and international development background in service of her local community, Troy, MI. She is an appointed member of the city's Global Troy Advisory Committee and Downtown Development Authority. She is also a member of Leadership Oakland Class XXIX.
Dr. Gilbert Noirot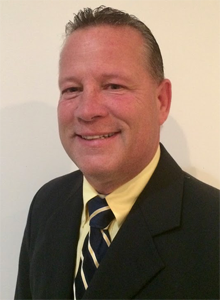 Gilbert A. Noirot M.D. earned Bachelor of Science degrees in biology and psychology from Adrian College. He received a master's degree in neuroscience at the University of Hartford, where he was also a Regents Scholar and Director of the Neuroscience Research Laboratory. He attended Wayne State University where he did Ph.D. work in biopsychology and taught Introductory Psychology.
Dr. Noirot continued on to Rosalind Franklin Medical School in Chicago, where he received the Health Professional Scholarship from the U.S. Army. He was near the top of his class with a GPA of 3.93 and was inducted into the Alpha Omega Alpha Honor Medical Society. His internship was completed at Brooke Army Medical Center in San Antonio, Texas. He was then stationed with the 24th Infantry Division at Ft. Stewart, GA where he was brigade surgeon and Medical Director of the Soldier Family Health Clinic. Returning to Brooke Army Medical Center, he completed his residency training in orthopaedic surgery, after which he served four years at Ft. Leonard Wood Army Hospital where he was chief of surgery.
During his military service, he was awarded the Army Commendation Medal (twice), National Defense Service Medal (twice), Army Achievement Medal and the Army Service Ribbon. Since separating from the U.S. Army, Gil has been a staff orthopaedic surgeon in Alpena and at the time of induction was on staff at Munson-Otsego. He and his wife, Kathy, have three children, Bryan, Forrest and Abigail.
Charles Maxwell Novak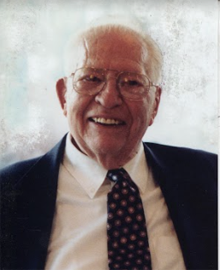 After high school, Max earned three education degrees: a Bachelor of Arts from Alma College, and master's degrees from both the University of Michigan and Michigan State University. He taught and coached for seven years before starting his teaching career in Charlevoix in 1941. Max enlisted in the U.S. Navy during WWII, attended officer training at Cornell University, and became the chief gunnery officer on attack transport ships providing support for North African and European battles, including D-Day. He finished in the Philippines before being honorably discharged as a Lieutenant Commander in 1946.
Max taught many subjects, but was probably best remembered for his world history and driver education classes. He retired in 1973 after 28 years with the Charlevoix Public Schools, including three years as a middle school principal. Max then served as the president of the school board for 18 years. Max was a member of the Board of Directors of Boys State, the Michigan Education Association, and the Charlevoix Area Hospital (37 years). The city proclaimed Sept. 18, 1993 as "Max Novak Day" and the school named the field house in his honor. Max died in 2004 at the age of 93.
Hubert E. Olach, KIA 1951 - Korea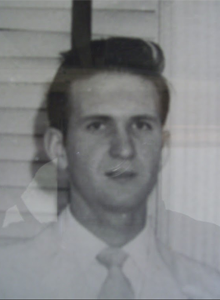 On April 15, 1926, Hubert Olach was born to Edward and Marie Olach in Charlevoix. He was their third son and sixth child. He graduated from Charlevoix High School, where he earned a letter in track, in 1944. He joined the U.S. Army on July 13, 1944, and fought in World War II in the Philippines and Japan until October 1947. He married Dorothy L. Young on July 3, 1948. He remained in the reserves while he and Dorothy moved to Mount Pleasant where he attended Central Michigan University as a pre-med student.
He was recalled to active duty in late October of 1950 and was sent to Korea in late December, leaving behind his wife and newborn son, Peter. On Feb. 9, 1951, he was reported missing. His death was confirmed the same day. He became the first Charlevoix serviceman to be killed in Korea. He was posthumously awarded the Silver Star for conspicuous gallantry and intrepidity in action against the enemy for the actions he took to protect others in his unit that day. He was also awarded a Purple Heart.
William J. Taylor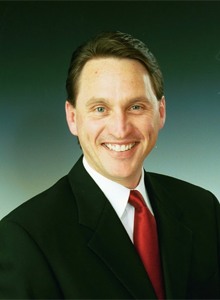 Following his 1984 graduation from Charlevoix High School, Bill received a bachelor's in exercise science and physiology from Central Michigan University and an MBA from the McColl Graduate School of Business at Queens University of Charlotte. At the time of his induction, Bill is an owner, managing partner and CEO of the Rowley Company, a leading supplier to the window coverings industry. The company has grown four times since his 2007 acquisition, with locations in the Carolinas, Texas, Nevada, and California. It is the largest supplier of decorative drapery hardware to leading U.S. retailers in the U.S.
Prior to joining Rowley in November 2007, Bill was Executive Vice President of Microban International, Ltd., the branded leader in antimicrobial technology. His roles included strategic business development, operations, R&D, regulatory and quality assurance. Prior to joining MBI in Nov. 1995 as its Vice President of Global Operations, he served as operations manager for Clinitex Medical Corp. Earlier in his career, Bill was supervisor of plant personnel at Anheuser-Busch. He also worked in the retail division of Nike, Inc. where he managed the operations of concept stores.
Bill is a former world-class athlete who competed on several U.S. national teams including three U.S. World Cross Country Championship teams. He was also part of Central Michigan University cross country and track and field teams, leading the Chippewas to MAC Championships in cross country while achieving individual championships and Division One All-American honors. Bill lives in Lake Wylie, SC.
Vane Smith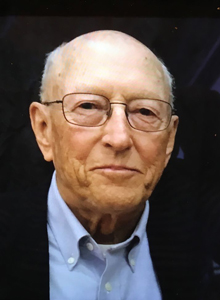 Vane Smith was Born in Charlevoix, Michigan graduated 1950 from Charlevoix Michigan High School, and received a B.A. from Central Michigan and a Master's from Michigan State University. Served on active duty in the Navy, and taught at several schools before returning to Charlevoix. He was a teacher and Principal of the High School , and also Principal of the Elementary School. Served on may committees and was President 1971-1972.
Charles Fairbanks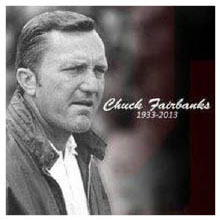 Chuck Fairbanks was an individual about accomplishment and about people. Football is one of our country's most popular sports, but college football is played by only 120 or so schools at its Division 1 Level. To have coached a team at this level is certainly a distinction. To have coached a team such as Oklahoma at its elite or top 10 level on a consistent basis is a superior distinction, and to have been recognized for three Big Eight Conference Championships and by the Sporting News as its 1971 Coach of the Year are more than honors.
The National Football League with its 32 teams is even more selective, and to also have been highly successful with the Boston Patriots in this engagement is something that even fewer have achieved.
Earl Young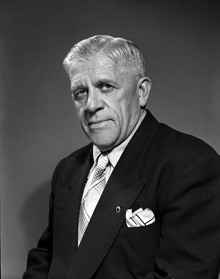 Earl Young (1899-1975), Charlevoix's master builder in stone, is the one person with whom Charlevoix has been most identified over the past several decades. He began designing and building his unique, nature-based structures in 1919 and completed the last one in 1973. Earl began to develop the subdivision called Boulder Park west of town in 1925, where his magnificent Boulder Manor is located. Many others are concentrated around the Park Avenue/Clinton Street area. His masterpiece is the world-renowned Weathervane Inn restaurant near the Bridge Street bridge, known around the world. Earl Young graduated from Charlevoix High School in 1908.
Dr. Katherine Harper Campbell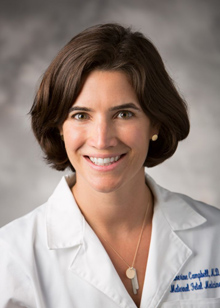 Katherine was a 1992 graduate of Charlevoix High School, and during her time as a student she was Drum Major for the band, and an all-state skier. She attended Colby College, graduating in 1996 with her BA, where she received the title 'rookie of the year' during her first of two years on the ski team. Katherine studied abroad with the School for Field Studies of Boston University in 1995, with an emphasis in marine ecology and sustainable resource management. In 2000 Katherine received her MPH from the School of Public Health & Tropical Medicine Tulane University. In 2004 she earned her MD from the College of Human Medicine at Michigan State University and later interned as an OB/GYN and completed residency and administrative chief of resident, fellow obstetrical US, and fellow maternal/fetal medicine all at Yale-New Haven Hospital in New Hampshire.
Since 2012, Katherine has been an Assistant Professor and the Medical Director at Yale Maternal Fetal Medicine Outpatient Practice. In her current position, she teaches and conducts research and works with at-risk populations as well as a large number of spanish-speaking patient populations.
Katherine is Board Certified by the American Board of Obstetrics and Gynecology, General OB/GYN and by the American Bd. of OB/GYN, Maternal/Fetal Medicine. She has also obtained her Wilderness Emergency Technician certification.
Katherine is well travelled and has visited locations such as:
Rwanda (teaching residents in medical school)
Guatemala, Honduras, and Ecuador (health education with an emphasis in child/maternal health)
El Salvador (health education, first aid, and maternal/child focus)
Islands of Palau and Catalina Islands (marine ecology, sustainable resource management, and island ecology)
Hon. Valerie Snyder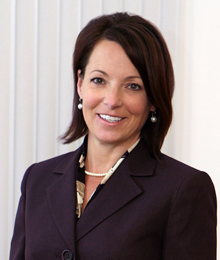 Valerie (Barnes) Snyder graduated from Charlevoix High School in 1987. After high school, Valerie earned her Bachelor of Arts degree in English and Journalism from Adrian College and her Juris Doctor from Willamette University College of Law in Salem, Oregon.
After law school, Valerie returned to Charlevoix and began her career in the private practice of law. During her 20 year career as an attorney, Valerie has represented clients in administrative hearings, state trial courts, the Michigan Court of Appeals and the Michigan Supreme Court. Her practice currently focuses on real estate law, as well as estate planning and administration.
In addition to her legal practice, Valerie is involved in many civic and community activities. She has served on City Council and the Planning Commission for the City of Charlevoix, as well as on the Charlevoix County Board of Commissioners. She is a past Commodore of the Charlevoix Yacht Club, former Chair of the Charlevoix County Community Foundation's Board of Trustees, and a past Chair of the Charlevoix County Republicans. She currently serves on the Board of Directors of Leadership Charlevoix County, but most importantly, Valerie has been a Trustee on the Charlevoix Public Schools Board of Education since 2008 and served as President of the Board until June 2017.
Valerie and her husband, Mark, have two teenage boys, Jake and Luke, who are both students at Charlevoix Middle/High School and actively participate in school athletics. The Snyders are all proud to be Rayders!
Larry Smith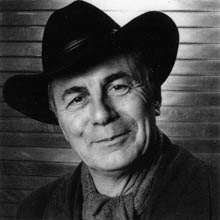 Larry Smith graduated from Charlevoix High School in 1958 and received his BA in English from the University of Michigan in 1962. He worked on various newspapers in the western United States until he was tapped to become a night editor of the New York Times. While there, he published a novel called "The Original," based upon his knowledge of the Charlevoix area. Norman Mailer praised it for its "decency and simplicity." Larry was then hired as managing editor of the Sunday supplement Parade Magazine which has the largest circulation of any magazine in the U. S. While there, he became interested in U. S. military history and published three well received hardcover books on the subject, one of which rose to #35 on the New York Times bestseller list. One of the books, on Medal of Honor winners called "Beyond".
Robert C. Miles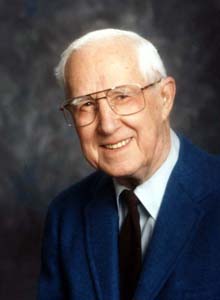 Robert C. Miles (1902-1986) was a professional photographer in Charlevoix from 1931 to 1972. Beginning in 1957, he began to collect and the photo heritage of Charlevoix which is now the basis for what is called the Bob Miles Photo Collection at the Charlevoix Historical Society. In 1976, for the nation's bicentennial, the Society brought out a limited edition hardcover book based upon his historical work titled "Bob Miles' Charlevoix." The profits from the sales of just over 2000 copies of this book enabled the Society to construct the museum addition to its headquarters, the Harsha House on State Street. Bob Miles laid the foundation for almost all all subsequent activities by the Society ever since, which have made Charlevoix known around the world.
Marilee Brooks-Gillies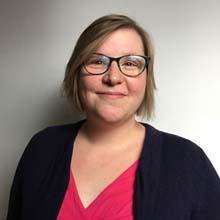 Marilee Brooks-Gillies is an assistant professor of English and the Director of the University Writing Center at Indiana University-Purdue University Indianapolis (IUPUI). She is a 2000 graduate of Charlevoix High School where she particularly enjoyed courses in English, government, and sociology. She went on to Alma College where she pursued majors in both English and Foreign Service. There she was an active member of the model United Nations team and often-researched issues pertaining to international security and arms control. Following her graduation in 2004, she interned with the U.S. Department of State in the Office of Multilateral Nuclear Affairs.
Her interest in studying power relationships and negotiation led her to the discipline of Rhetoric and Writing. She received her Master's degree in English Composition and Communication from Central Michigan University in 2008 and her Doctorate in Rhetoric and Writing from Michigan State University in 2013. In her current position, she oversees the University Writing Center and researches and teaches courses on topics such as Rhetoric History and Theory, Material Rhetoric, and Writing Center Theory and Practice. In her free time, she enjoys playing with her adorable baby, hiking, crocheting, and visiting her family in beautiful Charlevoix, Michigan
Dr. Dylan Stewart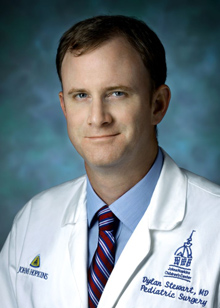 Dr. Dylan Stewart has established a respected medical career in the years after graduating from Charlevoix High School. His medical training included residency and general surgery at the University of Maryland; fellowship and pediatric surgery at Johns Hopkins University; and medical school at the University of Michigan Medical School.
At the time of his induction, Dr. Stewart is a pediatric surgeon at the Johns Hopkins' Children's Center, where he directs the Pediatric Trauma Program, the only Level One Pediatric Trauma Center in Maryland. He also serves at the Director of the Pediatric Burn Center. He cares for a wide variety of surgical problems in infants and children, including thoracic surgery, correction of congenital malformations and pediatric cancers. His interests include neonatal minimally invasive surgery.
Dr. Stewart has been recognized among America's Top Doctors for Cancer, America's Top Doctors, Baltimore's Top Doctors, and as an ACS fellow. He is also vice president and co-founder of The Healing Hands Foundation, a nonprofit committed to providing medical, dental and surgical care to people in need around the world. As part of this organization, Dr. Stewart has led groups of fellow doctors and volunteers to some of the most impoverished parts of the world to deliver medical care to those who otherwise may never receive the care they desperately need.
Major Douglas E. Sloan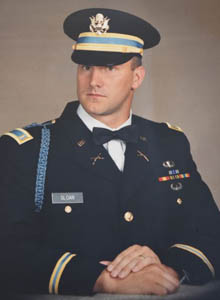 Major Douglas E. Sloan was born May 14, 1966 in Duluth, MN to Coast Guard Chief Petty Officer Emory and Wendy Sloan. Doug graduated in 1985 from Charlevoix High School. He was very active in school and lettered in football, basketball, track, and cross country.
Following graduation, Doug served as an enlisted soldier for several years before attending Western Michigan University and earning a commission in the Infantry through the Army ROTC. Doug received many awards and commendations during his military career. They included the Legion of Merit, the Bronze Star, the Purple Heart, the NATO Service Medal, three Army Commendation Medals, three Army Achievement Medals, the Afghanistan Campaign Medal, the Global War on Terrorism Expeditionary Medal, the Global War on Terrorism Service Medal, the Korean Defense Service Medal, the Good Conduct Medal, the Noncommissioned Officers Professional Development Ribbon and the Army Service Ribbon. He also received the Order of St. Maurice, given to Infantry Captains who have made significant advancements to the Military Science of the Infantry.
His qualification badges include the Combat Infantryman's Badge, the Senior Parachutist Badge, the Expert Infantryman's Badge, the Air Assault Badge, the Ranger Tab, and the 10th Mountain Combat Patch. Major Sloan was killed in action on Oct. 31, 2006 while serving his country in Afghanistan. At the time of his death, he was the commander of Battle Company, 1st Battalion, 32nd Infantry Regiment, 10th Mountain Division. Doug was a son and a scholar of great renown who went on to become an instructor at the United States Army Infantry Center and School. He was an athlete, a soldier, husband and father. Inducted in 2016.
Hon. Roy C. Hayes III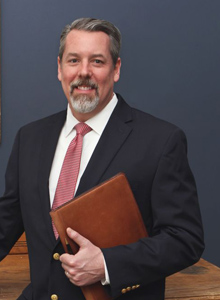 Judge Roy C. Hayes, III, known by the nickname "Joe," is a member of the Charlevoix High School Class of 1986.
Joe earned his Bachelor of Arts degree in Philosophy from the University of Notre Dame and Juris Doctor degree from Washington & Lee University. While in law school, Joe worked for the United States Department of Justice in Washington, D.C. and the Michigan Supreme Court in Detroit.
After law school, he clerked for the Missouri Supreme Court, then returned to Charlevoix to practice law with his father Roy C. Hayes, Jr., former United States Attorney under President Ronald Reagan.
During his 20 year career as a private attorney, Joe represented diverse clients in the state and federal courts, which included defending the National Board of Medical Examiners in federal court in Detroit and in the United States Sixth Circuit Court of Appeals in Cincinnati, Ohio.
In 2014, Joe was elected to serve Charlevoix County as Judge of the 33rd Circuit Court. In 2015 the Michigan Supreme Court appointed Judge Hayes Chief Judge for the 33rd Circuit Court. Judge Hayes lives in Charlevoix, where he and his wife, Kendall, are raising their daughters, Catherine and Sloane.
Oscar P. Stroud
Oscar P. Stroud was born March 21, 1912 and died Aug. 29, 2006. He graduated Charlevoix High School in 1930 and was class president. He attended Davenport Business College in Grand Rapids. Oscar made his home in
Charlevoix in 1934, where he lived his entire life.
Oscar was employed by Foster Boat Works, while at the same time establishing and operating Stroud's Wayside Motel and Log Cabins, which he operated for 50 years. He served on the Charlevoix School Board and was elected as Charlevoix Township Supervisor, where he served 35 years. Oscar was instrumental in improving the township's infrastructure, including the water system, paving all of the roads, Shanahan Field, and establishing the Township Fire Department. He was also instrumental in establishing the first campsites at Fisherman's Island State Park, as well as the effort to cook the "World's largest cherry pie" display.
Oscar served as the Republican Party Chairman of Charlevoix County and was the founder of the annual Republican Picnic, which has been held since 1939. He was referred to as "Big O" and it seemed that every Republican politician running for office in the north, including governors and congressmen, stopped to get his"blessing."
He was proud of the fact that he graduated from Charlevoix High School and is a reminder that great things can be accomplished from home base in Charlevoix the Beautiful. Inducted in 2016.
Jim Bowman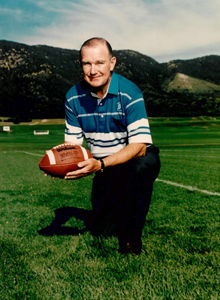 A 1951 graduate, Coach Bowman lettered nine times during his high school career. He was a member of four undefeated teams in football and a member of Charlevoix's relay team that won the CMU Relays. He was also class president for four years.
Following graduation, Coach Bowman, brought his on the field tenacity to the University of Michigan, lettering while playing center for the Wolverines. While playing football, he was also in the Air Force ROTC program. He completed pilot training in 1957 and attended B-47 transition school.
In 1958 Lieutenant Bowman started his 49 years of dedication to the Air Force Academy and Falcon athletics. Coach Bowman participated in 17 postseason bowl games and won 16 Commander in Chief's Trophies as the top service academy football team. In 1975, Coach Bowman became associate athletic director for recruiting and support until 2007.
Coach Bowman oversaw 14,000 recruited athletes appointed to the Academy and has seen 38,797 cadets graduate. His extensive experience in all phases of intercollegiate athletics has helped him contribute immensely to Falcon Athletics. Coach Bowman described his service to the Academy as "a privilege and an honor". All honor to his name.
Scott Davis
Scott Davis is a 1981 graduate of Charlevoix High School. Scott attended Michigan Technological University and earned a BS Degree in Mechanical Engineering in 1986. He later attended Wayne State University where he earned an MS in Industrial Engineering.
Scott was commissioned as a 2nd Lieutenant in the Army Reserve in 1985. Throughout his career, he served in a variety of unit leadership positions and deployed to several overseas locations. In 2013-2014, Scott deployed to Afghanistan as the Director of Plans and Operations for the Afghan Security Transition Team. He retired in June 2015 as a Colonel. He received the Legion of Merit, Bronze Star Medal, Meritorious Service Medal, Army Commendation Medal, Afghanistan Campaign Medal, NATO Medal, Army Achievement Medal, Silver Order of the DeFluery Medal, and Bronze Order of the Saint Barbara Medal.
In 1987, Scott was hired as a project engineer at U.S. Army Tank Automotive and Armaments Command. He served in several positions of management for the Bradley Fighting Vehicle program, Deputy Product Manager for the Stryker Program, and Chief Engineer for the Future Combat Systems (FCS) program. Scott was awarded the rank of Senior Executive Service in 2005 (the civilian equivalent of General Officer rank) and assumed the position of Deputy Program Manager for the FCS program. In 2010, Scott was selected to be the Program Executive Officer (PEO) of Ground Combat Systems where he was responsible for a $3.5B annual budget developing, producing, and fielding combat vehicles. In 2014, he was selected for a second PEO position – PEO Combat Support &Combat Service Support, where he manages all Army trucks, ships, robots, shelters, generators, tool sets, petroleum and water systems, and construction and material handling equipment. His civilian awards and honors include the Decoration for Exceptional Civilian Service (2013), the Meritorious Civilian Service Award (2010), the Superior Civilian Service Award (2003), Commander's Award for Civilian Service (2001 and 2008), and the Joseph P. Cribbins Medal awarded by AUSA to the Army civilian of the year.
Scott is active in his church and involved in Boy Scouts serving as an Assistant Scoutmaster and Committee Chair.
Ian Weller
Ian Weller was born and raised in Charlevoix. He is on the Autism Spectrum with the high functioning form of Asperger's Syndrome. When he was diagnosed in the 90s, experts thought he wouldn't graduate from high school, let alone college and accomplished all that he has. If you ask Ian, he would say he owes everything to this point to Charlevoix School system and their commitment to helping him succeed.
Ian has published two poetry collections, both of which have been donated the Charlevoix Middle/High School. In November 2013, Ian was asked to speak to the entire student body about what it was like to be on the spectrum and also about bullying. Ian has not only given back to the Charlevoix Schools, but has also given back to the Autism community in Northern Michigan. He helps in any way he can as well as serves as a positive example of what one on the spectrum can become.
George Haggard, Jr.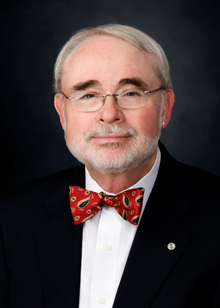 George Haggard, a Charlevoix native, was born on May 5, 1932, and passed away on Dec. 12, 2015. He was a graduate of Charlevoix High School and Michigan State University. George served in the Army as a Military Policeman, with the rank of Corporal, at the U. S. Military Academy at West Point, where he met Shirley, his loving wife of 59 years.
George was a prominent businessman, a generous philanthropist, an avid supporter of the arts and a loyal fan of both Michigan State University and the University of Tennessee athletics. He devoted his life to God and his churches, St. Mary's in Charlevoix and St. Patrick's Church in Morristown, TN.
At Charlevoix High School, George was active in all sports and especially the arts. He performed in all the High School plays and programs. Growing up, his nickname was "Sonny," because he was so bright. Charlevoix Hospital, St. Mary's Church, St. Mary's School, Charlevoix Library and the Art Fair were just a few of his many Michigan philanthropic beneficiaries. Inducted in 2016.
April North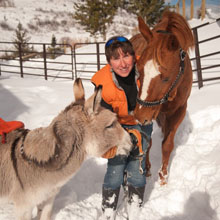 April Michelle North was a CHS Honors Program student, National Honor Society member, a competitive runner, and co-captain on the cross country team. She also sat first chair in the band as flutist. These diverse activities laid the foundation for a life of hard work dedicated to her passions of medicine and animal welfare.
After high school, April attended Eastern Michigan University where she ran track and cross country, excelled in the University Honors Program, and graduated cum laude with a degree in Sports Medicine.Following this, she earned her MD at Michigan State University's College of Human Medicine through a HPSP Air Force scholarship. Her residency in Family Medicine was completed in Syracuse, NY, after which April returned to active duty status in the Air Force. She was deployed overseas twice from 2000-2004, and achieved the rank of Major.
In addition to her career as a Family Practice physician, April runs a non-profit animal sanctuary called "Second Chance Ranch" in Jackson WY. This endeavor focuses on animals requiring specialty medical care and/or hospice, allowing them to live out their days with dignity. Currently, about 30 domestic and farm animals share April's home with her. She actively advocates for animal welfare, is engaged in promoting responsible pet ownership, and can often be seen walking in the countryside with five or six dogs, at least one or two of them riding in a special stroller for the ones whose disabilities otherwise keep them homebound.
When April is not practicing medicine or care taking for her animals, she enjoys hiking and riding horses in the Tetons, gardening, swing dancing and, of course, of good game of Yahtzee.
Dean Davenport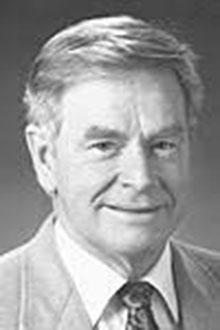 Dean Davenport, an active Charlevoix High School student, made time for performing leading roles in school plays, to sing in the choir, serve as Sports Editor of the Crimson Flash and the senior yearbook while winning All-Conference first team honors in basketball, football and track, as well as All-State recognitions.
Dean graduated from Central Michigan University, earning both bachelor's and master's degrees while playing four years on the basketball team. His teaching and coaching career included stops at schools in Mt. Pleasant, Petoskey, Grant, and Traverse City and colleges including Central Michigan, California State, Iowa Wesleyan, and Ferris State University. For 23 years, he coached and was Director of Athletics at Ferris, where he was voted into the Athletic Hall of Fame. He has authored articles for athletic and coaching periodicals and served on numerous NCAA committees.
For 18 summers, Dean served as director of the summer recreation programs for the city of Charlevoix. He was founder and Executive Director of the Charlevoix County Junior Golf program. As a board member of a newly organized Venetian Festival, he founded and served as Commissioner of the Venetian Games. He was honored as the 2013 Venetian Festival Grand Marshal. He has served as speaker at numerous CHS sport banquets and on coaching search committees, as well as a commencement speaker. He was chosen as one of several outstanding citizens in 2000 by the Charlevoix Chamber of Commerce. Inducted in 2016.